"Open 20.1"
2020 CrossFit Open WOD #1
25.0K
344
10 Rounds for Time
8 Ground-to-Overheads (95/65 lb)
10 Bar Facing Burpees
Time Cap: 15 minutes
Prior to starting the workout, the athlete will need to set up a barbell, with standard plates, to jump over during the burpees. This workout begins with the barbell on the floor and the athlete standing tall. After the call of "3, 2, 1… go," the athlete may pick up the barbell and perform 8 ground-to-overheads then 10 bar-facing burpees for 10 rounds. Step-up burpees are allowed.
The athlete's score will be the total time it takes to complete the entire workout or the total number of repetitions completed before the 15-minute time cap.
There is no tiebreaker for this workout.
Scaling
10 Rounds for Time
8 Ground-to-Overheads (65/45 lb)
10 Bar Facing Burpees
Time Cap: 15 minutes
Related Collections
About the wod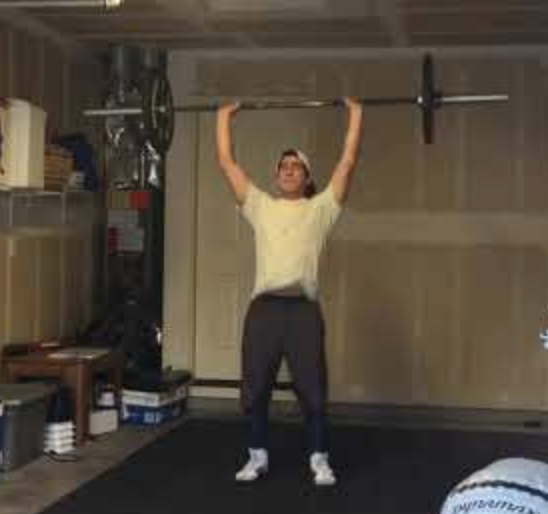 Background
: "Open 20.1" (announced October 10, 2019) is the first of five workouts for the 2020 CrossFit Open; the first stage of competition in the 2020 CrossFit Games season.
The workout marked the first time the "ground-to-overhead" movement appeared in the CrossFit Open. In a video
posted
to his Instagram, Director of the Games Dave Castro
@thedavecastro
explained that the rep scheme for 20.1 was specifically tailored in a way to force the most-competitive athletes to snatch the weight in order to net the fastest time possible, while allowing beginner and intermediate athletes the option to clean-and-jerk or clean-and-press.
As the largest participatory sporting event in the world, the CrossFit Open is an opportunity for athletes of all levels - from beginner to elite - to compete and test their fitness. Top finishers from each country earn an invitation to the 2020 CrossFit Games.