"Open 17.1"
2017 CrossFit Games Open WOD
53.6K
498
For Time
10 Dumbbell Snatches (50/35 lb)
15 Burpee Box Jump Overs
20 Dumbbell Snatches (50/35 lb)
15 Burpee Box Jump Overs
30 Dumbbell Snatches (50/35 lb)
15 Burpee Box Jump Overs
40 Dumbbell Snatches (50/35 lb)
15 Burpee Box Jump Overs
50 Dumbbell Snatches (50/35 lb)
15 Burpee Box Jump Overs
Time Cap: 20 minutes
Athlete must alternate hands for each dumbbell snatch and face the box for the Burpee Box Jump Overs.
About the wod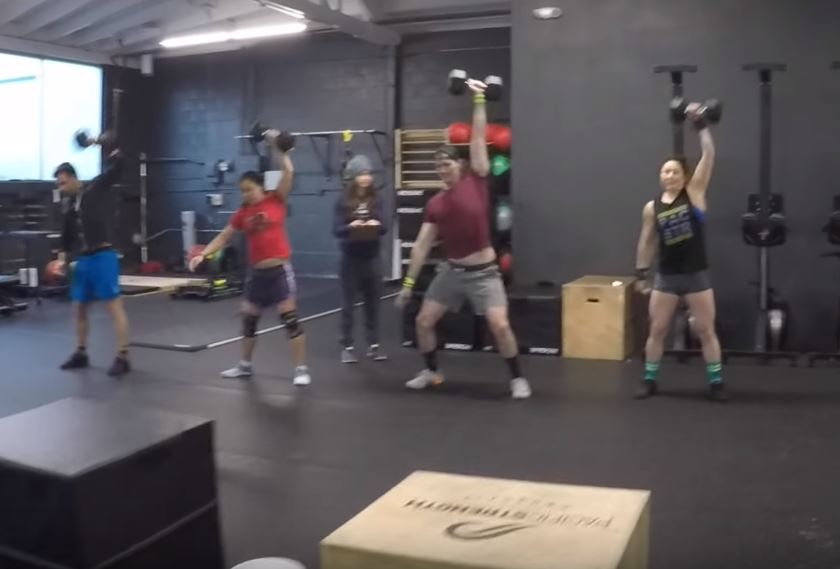 Background:
"Open 17.1" was the first of five workouts of the
2017 CrossFit Games Open
. The live announcement of the workout was February 23, 2017 at CrossFit Yul, Montreal, Quebec, where elite athletes Brent Fikowski and Patrick Vellner did the workout head to head. Fikowski finished in 12:23, Vellner in 11:52.