"Lynne"
CrossFit "Girl" Benchmark WOD
52.4K
604
As Many Repetitions as Possible in 5 Rounds of:
Max Bench Press (bodyweight)
Max Pull-Ups
Perform As Many Repetitions as Possible (AMRAP), unbroken, of Bench Press. Rest as needed before completing as many Pull-Ups as possible, unbroken. Continue in this manner for 5 rounds.
Score is the total cumulative number of repetitions of Bench Press and Pull-Ups across all 5 rounds of the workout.
Good Scores for "Lynne" (source)
– Beginner: <100 reps
– Intermediate: 125-225 reps
– Advanced: 250-350 reps
– Elite: 400+ reps
Related Collections
About the wod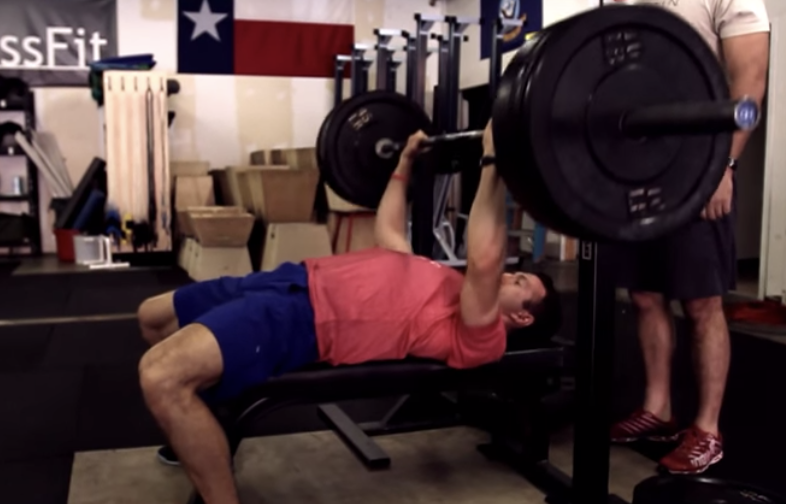 Background:"Lynne," one of CrossFit's classic "Girls" workouts, (unnamed) on the CrossFit Main Site, as the workout of the day for May 12, 2004 (040512) – but with a prescribed weight of 135 lb for the bench press, a 2-minute rest after the pull-ups – and a note that read: "Happy Birthday to Lynne Pitts, Kelly Moore, and David Wood!"
The workout reappeared in August of 2004 as the workout of the day (Main Site) (040805), only this time it was listed as bodyweight bench press and "max reps in 20 minutes". It was still unnamed. The benchmark version of the workout shown above was finally posted as "Lynne" on Friday, April 8, 2005 (050408).
"Lynne" is named after Lynne Pitts, early CrossFit athlete and later a CrossFit, Inc. employee, who allegedly set a very impressive score (77 bench presses (115 lb) and 95 pull-ups (30 in the first round)) on the then-unnamed workout when it was first posted. Coach Greg Glassman apparently noticed noticed and immediately named the workout after her. "Congratulations, Lynne! This workout will bear your name from here on!" he posted.
Intended Stimulus: There is no prescribed rest between rounds. The spirit of the workout is to keep the number of reps per round from degrading while keeping the work-to-rest ratio comparable from round to round (eg: not resting 10 minutes between rounds).