"J.J."
CrossFit Hero WOD
17.1K
163
For Time
1 Squat Clean (185/135 lb)
10 Parallette Handstand Push-Ups
2 Squat Cleans (185/135 lb)
9 Parallette Handstand Push-Ups
3 Squat Cleans (185/135 lb)
8 Parallette Handstand Push-Ups
4 Squat Cleans (185/135 lb)
7 Parallette Handstand Push-Ups
5 Squat Cleans (185/135 lb)
6 Parallette Handstand Push-Ups
6 Squat Cleans (185/135 lb)
5 Parallette Handstand Push-Ups
7 Squat Cleans (185/135 lb)
4 Parallette Handstand Push-Ups
8 Squat Cleans (185/135 lb)
3 Parallette Handstand Push-Ups
9 Squat Cleans (185/135 lb)
2 Parallette Handstand Push-Ups
10 Squat Cleans (185/135 lb)
1 Parallette Handstand Push-Up
With a running clock, complete the prescribed work in the order written as fast as possible ("For Time"). For the Parallette Handstand Push-Ups, only the top of the head must pass below the top of the Parallettes.
Score is the time on the clock when the last round of the Paralette Handstand Push-Ups is completed.
Related Collections
About the wod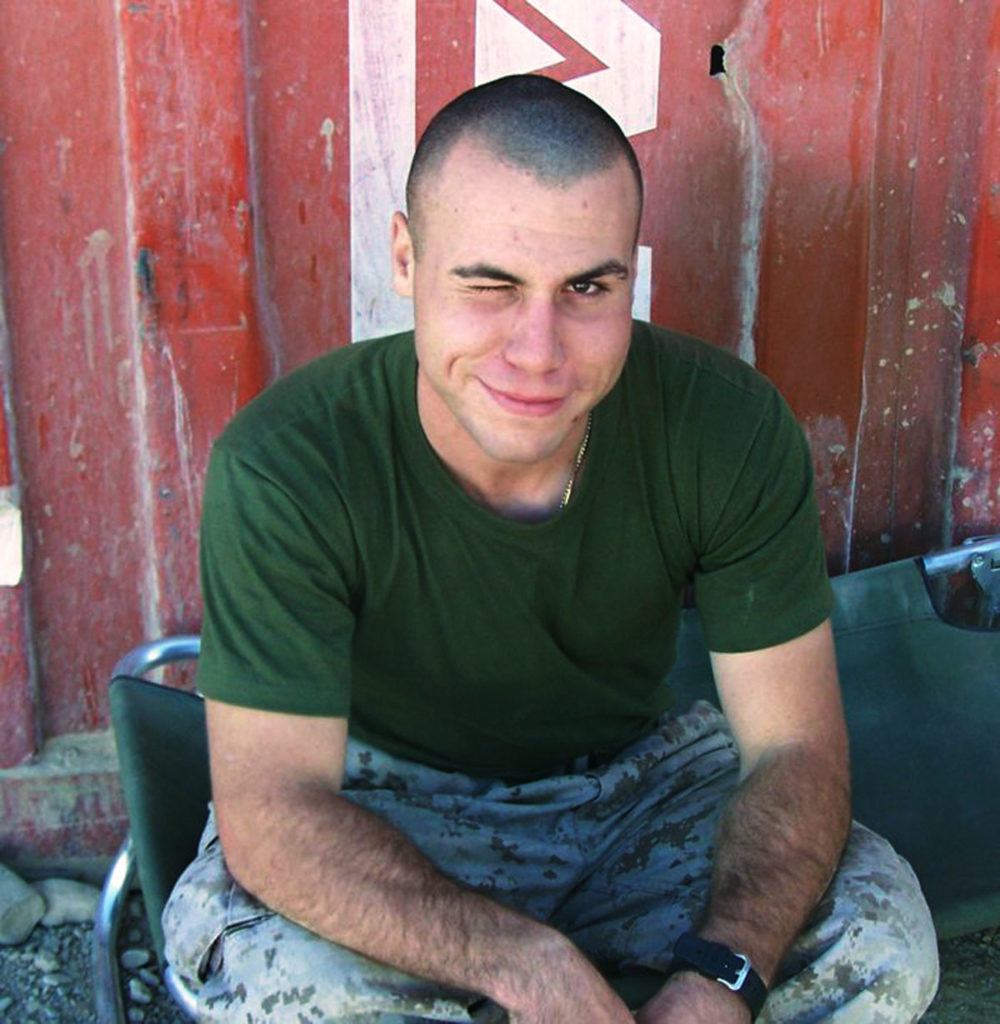 Background: U.S. Marine Lance Corporal Justin James "JJ" Wilson, 24, of Palm City, FL, assigned to 3rd Battalion, 10th Marine Regiment, 2nd Marine Division, II Marine Expeditionary Force, based in Camp Lejeune, NC, was killed on March 22, 2010, while supporting combat operations in Helmand province, Afghanistan.
He is survived by his wife Hannah McVeigh, parents Lance and Frances, brother Christopher, and sister Jamie-Ella.
The "J.J." Hero WOD was first posted on the CrossFit Main Site as the workout of the day for Wednesday, April 25, 2012 (120425).