"18.0"
2018 Pre-CrossFit Open Benchmark WOD (aka "18.zero")
51.1K
1.1K
21-15-9 Reps for Time of:
Dumbbell Snatches (50/35 lb)
Over-Dumbbell Burpees
The prescribed (Rx) version of the workout requires athletes to hop the feet back, then up (both feet together) for each burpee. Step-ups and step-backs are not allowed except as a scaled version. If transferring the dumbbell from one hand to the other in mid air, the transfer must happen below eye-level.
Score is the time on the clock when the last round of burpees is completed.
Related Collections
About the wod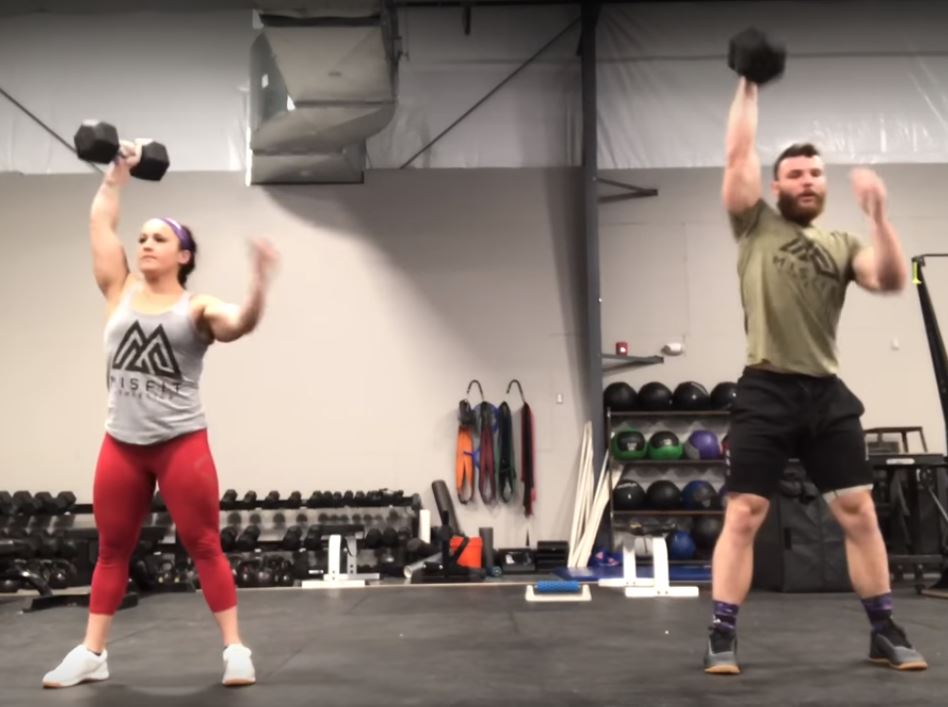 Background:
As the 2018 CrossFit Games season was ramping up, Director of the CrossFit Games, Dave Castro, teased on social media about an "18.0" workout (before the first official workout of the CrossFit Games Open). While Castro and many of the Reebok athletes were down in the Bahamas for the Reebok Athlete Summit, Castro shared two new movement standards for the 2018 CrossFit Open - for the burpee and dumbbell snatch - followed by a workout he called 18.0 (#EighteenPointZero) which was followed shortly by a demo of the workout by Games athletes Tia-Clair Toomey, Lucas Esslinger and Scott Panchik (
Watch the full announcement and demo video on Facebook
). The dumbbell weight, though not stated in the video, was 50 lb for men, 35 lb for women. Scott Panchik finished first in a speedy 2:55.
The two new movement standards are for the dumbbell snatch and the burpee. For the dumbbell snatch, athletes are still allowed to switch hands in mid-air, but in 2018 the athlete must switch hands when the dumbbell is below the face. The athlete can no longer hold the dumbbell overhead and switch. Doing so would result in a no-rep.
For the burpee, athletes will no longer be allowed to step down or step up. Instead, athletes must leave the floor with both feet and "kick out" to get into the bottom position. From there, both feet must be kicked back up at the same time. The change is in response to the community moving to the step back, step up pattern on burpees. Athletes who choose to step back or up, will be considered "scaled".
This WOD was posted on the CrossFit Main Site as the workout of the day for Friday, January 19, 2018 (
180119
) as "18.Zero"