"William Mahoney"
555 Fitness Hero WOD
6.8K
226
3 Rounds for Time
5 Thrusters (155/105 lb)
10 Burpees
15 Box Jumps (24/20 in)
20 Kettlebell Swings (24/16 kg)
Related Collections
About the wod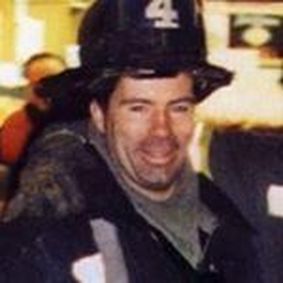 This Firefighter Hero WOD from 555 Fitness is dedicated to William Mahoney, FDNY, Rescue 4, who was killed on September 11, 2001.
On his first day with Rescue Co.4 years ago, "Billy" Mahoney helped his company drag an unconscious woman out of a blazing apartment in Woodside and then watched the firefighters erupt into a fistfight and food fight in the Queens firehouse kitchen minutes later. He took in the mingled stink of blood, smoke and flour and grinned at his new colleagues. "I think I'm going to like it here," Mahoney said.
A Lakeland volunteer firefighter who once was mischievous enough to lob a meatball at the face of an angry chief, the 38-year-old Ronkonkoma resident was a loving father of four whose loss is also mourned by the Connetquot Youth Association, where he coached 11-year-old baseball players.
The body of the 15-year city fire department veteran was recovered in the rubble of the World Trade Center.
"He adored me and I adored him, and he was a great father," Mahoney's wife, Donna, said, remembering how he loved to play ball with sons, Billy, 12, and Joseph, 9, and to tease his daughters, Denise, 15, and Shannon, 14.
Mahoney was a former New York City police scuba diver who continued to use his skills with the fire department and with the recovery effort after the TWA Flight 800 crash. "He was part fish," said Rescue Co. 4 Lt. Tim Kelly. He also loved to use those scuba skills in his free time on spearfishing trips in Long Island Sound with Ray Smith, a Rescue Co. 2 firefighter who had been close to him since they were both teen members of Lakeland Junior Fire Department.