by
Max El-Hag
"tttAHTD2"
Training Think Tank At Home Throwdown WOD
3.5K
340
AMRAP in 21 minutes
From 0:00-3:00, perform:
400 meter Run
Max Push-Ups
Rest 1 minute
From 4:00-8:00, perform:
400 meter Run
Max Air Squats
Rest 1 minute
From 9:00-14:00, perform:
400 meter Run
Max Burpees
Rest 1 minute
From 15:00, perform:
400 meter Run
In the remaining time, AMRAP of:
8 Push-Ups
16 Air Squats
On a 21-minute clock, athlete must accomplish the prescribed work in the order written. From 0:00-3:00, athlete must perform 400 meter Run and max Push-Ups until the end of 3 minutes. Rest 1 minute. Then from 4:00-8:00, athlete must perform 400 meter Run and max Air Squats until the end of the 4 minutes. Rest 1 minute.
From 9:00-14:00, the next section will be 400 meter Run and max Burpees. Rest 1 minute. Finally from 15:00, athlete must finish 400 meter Run. In the remaining time, athlete will perform as many rounds and repetitions (AMRAP) of 8 Push-Ups and 16 Air Squats.
Score is the total number of repetitions completed before the 21-minute clock stops.
Movement Standards
Push-Up: Standard push-up, chest and thighs touch the ground and your bodyline stays straight through the extension of arms.
Air Squat: Hip crease goes below the knee in the bottom and hips/knees come to full extension at the top.
Burpee: Full extension at the top of each rep with hands touching overhead.
Related Collections
About the wod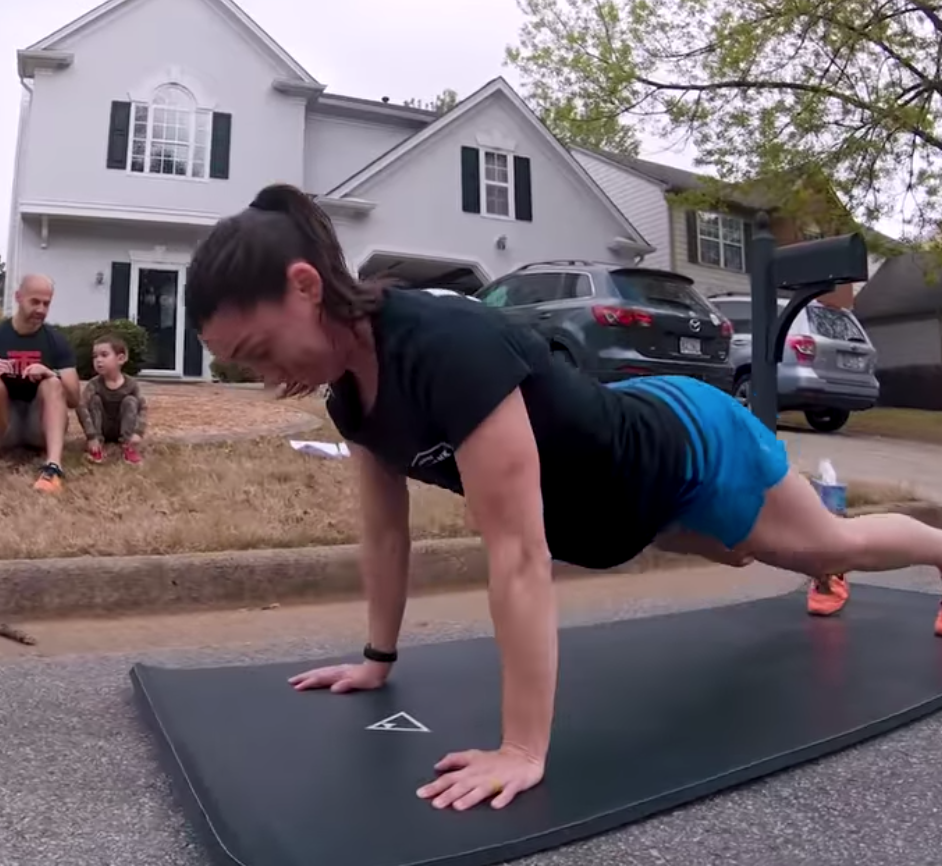 Background: tttAHTD2 marks the second workout in the Training Think Tank At Home Throwdown Series, programmed by the Coaches at Training Think Tank @trainingthinktank (TTT).
The At Home Throwdown Series started as a weekly workout posted online by TTT, along with a video demonstration and in-depth discussion on strategy, tips, and techniques. You can do these workouts at home with minimal equipment.
Each workout in the series is numbered sequentially (tttAHTD1, tttAHTD2, tttAHTD3…)
See also: All tttTD WODs