by
Jamie Hagiya
"The Sh!t Show 200802"
Torrance Training Lab WOD by @jamiejoyce2
471
5
For Time
21 Hang Power Cleans (155/105 lb)
21 Bar Facing Burpees
30 Double-Unders
15 Hang Power Cleans (155/105 lb)
15 Bar Facing Burpees
30 Double-Unders
9 Hang Power Cleans (155/105 lb)
9 Bar Facing Burpees
15 Chest-to-Bar Pull-Ups
15 Burpee Box Jump Overs (24/20 in)
20 calorie Bike
12 Chest-to-Bar Pull-Ups
12 Burpee Box Jump Overs (24/20 in)
20 calorie Bike
9 Chest-to-Bar Pull-Ups
9 Burpee Box Jump Overs (24/20 in)
12 Overhead Squats (135/95 lb)
12 Single-Arm Devil Presses (50/35 lb)
10 Alternating Jumping Lunges
9 Overhead Squats (135/95 lb)
9 Single-Arm Devil Presses (50/35 lb)
10 Alternating Jumping Lunges
6 Overhead Squats (135/95 lb)
6 Single-Arm Devil Presses (50/35 lb)
With a running clock, as fast as possible complete the prescribed work in the order written.
Score is the time on the clock when the last round of the Alternating Jumping Lunges is completed.
About the wod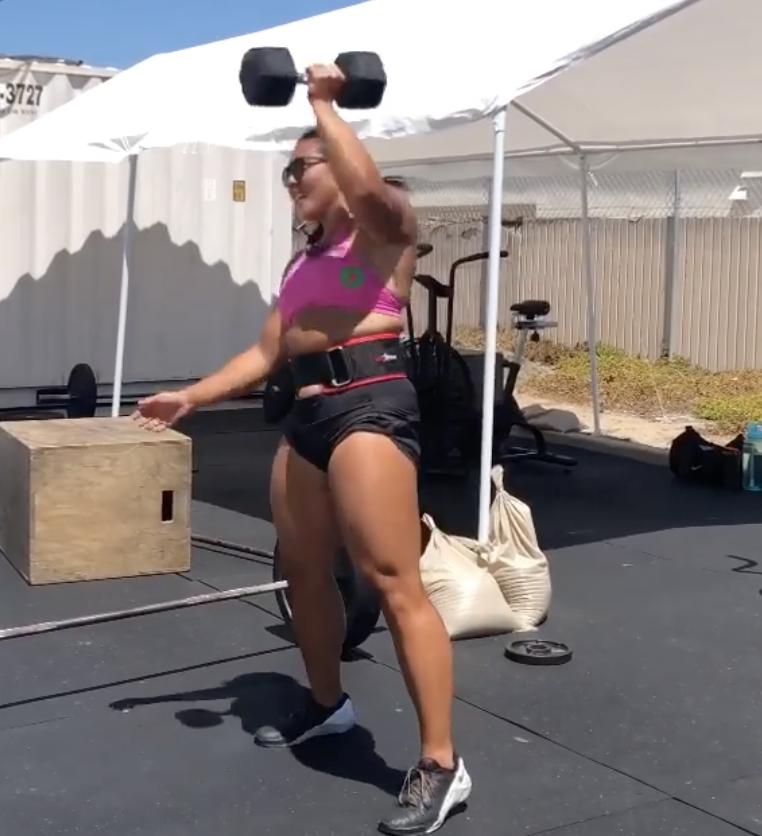 Background: This workout was designed by Jamie Hagiya @jamiejoyce2 and first posted on her Instagram on August 2, 2020. Her score was 29:04.
Jamie is a former CrossFit Games athlete and owner and head coach of Torrance Training Lab @torrance_training_lab (Torrance, CA, USA).
This was part of a series of "Sh!t Show" Friday workouts for her gym @torrance_training_lab and her @jam_method program.