by
Ryan Garcia
"The Duff Bros"
Coach Creation WOD
1.3K
15
Choose One of the Following for Time:
Option 1:
Sniff
30-20-10 calorie Row
9-7-5 Bar Muscle-Ups
Option 2:
F*ckin Gonuts
3 Rounds of:
20 calorie Row
7 Bar Muscle-Ups
Option 3:
Tom Brady
12 Bar Muscle-Ups
60 calorie Row
9 Bar Muscle-Ups
The workouts include all of the same elements and reps, the goal is to choose one that you feel compliments your strengths that you can get through in 10 minutes or faster.
Score is total time to complete 1 one of the workouts.
Related Collections
About the wod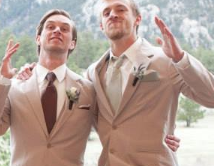 For the past 4 years I have gravitated to keeping Friday workouts a little more low key in relation to the rest of the week. Friday workouts aren't necessarily meant to be EASY workouts, but the goal is to keep them higher intensity with lower time expectations with a time cap of ALWAYS 10 mins.
I find silly national holidays or celebrity birthdays that fall on each Friday of the week and use those as themes for the workouts. The workouts are generally always the same with movements and reps being the same, just formatted differently. It is always interesting to see how athletes choose which workouts they want to do, as for me, I always choose the workout with the least amount of people at the end of the day.
There are some athletes who are gluttons for punishment and will do all 3 workouts back to back to back on their own time. Some do all 3 as written, some will do 1 as written and then have me sub-movements out for the other 2. I typically only let athletes do this if they get their first under the 10 min cap.
This specific workout I drew up for The Duff Brothers, Alex and Nate Duff. Alex and Nate were 2 of my athletes and coaches from the very beginning. I was about a year into my coaching career when I met them, and over time, as athletes and coaches they were instrumental in the development of my gym, my athletes, and at the time they pushed me to be a better athlete. These workouts are dedicated to them!