"Saffa"
Titan Strength & Conditioning Memorial WOD
3.6K
155
Buy-In: 20 Burpees
EMOM for 20 minutes
Minute 1: 15/12 calorie Row
Minute 2: 20/15 Plate Ground-to-Overheads (20/10 kg)
Minute 3: 20/15 Sit-Ups
Minute 4: 6/4 Devil Press Thrusters (2x16/12 kg)
Minute 5: Rest
Repeat x 4
EMOM for 20 minutes
Minute 1: 6 Kettlebell Deadlifts + 6 Kettlebell Swings + 6 Kettlebell Thrusters (24/20 kg)
Minute 2: 50 Single-Unders
Minute 3: 12 Alternating Dumbbell Snatches (24/20 kg)
Minute 4: 10/6 Up-Downs
Repeat x 5
Buy-Out: 18 Burpees
The workout starts with a buy-in of 20 Burpees. Then in the next 40 minutes, every minute on the minute ("EMOM") perform the prescribed work in the order written. To complete the workout, perform the buy-out of 18 Burpees.
Score is the total number of repetitions completed at the end of the workout.
About the wod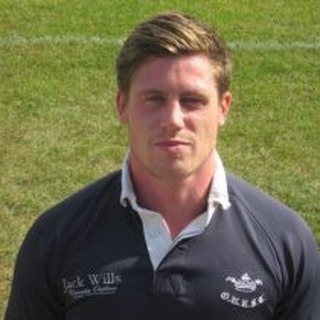 Background: This workout is dedicated to Ian Michael "Saffa" Williams who passed away on February 20, 2018, whilst training for English Championship club Doncaster Knights. Despite the best efforts of his teammates and the emergency response team, he could not be resuscitated. He was just 27.
Williams was a talented tight-head prop fulfilling his dream of being a professional rugby union player. Known as a gentle giant, Ian was well respected and liked by all of his teammates from his various clubs.
A talented musician and intelligent man with a keen interest in literature and history – but there is no doubt that rugby was his passion and his raison d'être.  He was determined to pursue rugby as a profession, and it was this dream he was realising when he died.
The workout was designed in his name by Gareth Beer of the Titan Strength and Conditioning @teamtitan_tc as a fundraiser for Ian's foundation, The Ian Williams Foundation @theianwilliamsfoundation, which aims to raise awareness and raise funds for heart screening of young athletes.