"Ruck at Home WOD #14"
GoRuck At Home Series WOD
407
5
3 Rounds for Total Reps in 18 minutes
1 minute Max Mountain Climbers
30 second Rest
1 minute Max Rucksack Good Mornings (30/20 lb)
30 second Rest
1 minute Run
30 second Rest
1 minute Rucksack Push-Ups (30/20 lb)
30 second Rest
One full round will consist of 4 total minutes of work, with 30 seconds of rest between minutes. 1 full round will take 6 minutes. So, this workout should take a total of 18 minutes! Given the built-in reps, athletes should hit each minute of work with full intensity.
Score is the total number of repetitions completed before the 18-minute clock stops. However, the original post mentioned there will be no measure for this workout.
Related Collections
About the wod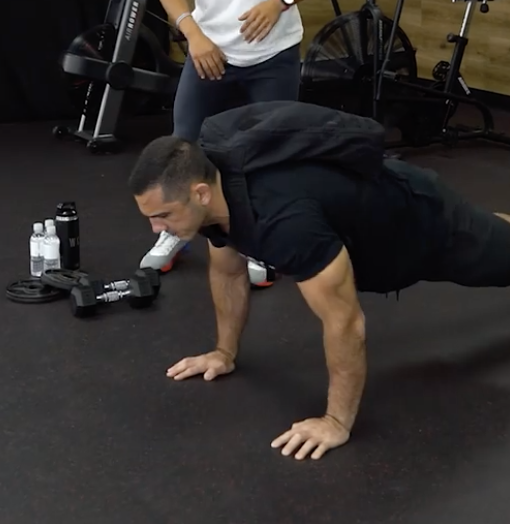 Background: "Ruck At Home WOD #14" was the 14th of 21 total workouts presented by GoRuck @goruck in partnership with Jason Khalipa @jasonkhalipa. This workout series brings you at-home workouts that can be done with only a rucksack and some weight.