"Michael Quilty"
555 Fitness Hero WOD
1.6K
41
For Time
5 Clean-and-Jerks (185/135 lb)
10 Clean-and-Jerks (135/95 lb)
15 Clean-and-Jerks (95/65 lb)
With a running clock, as fast as possible perform the prescribed work in the order written.
Score is the time on the clock when the last repetition of clean-and-jerks is completed.
Related Collections
About the wod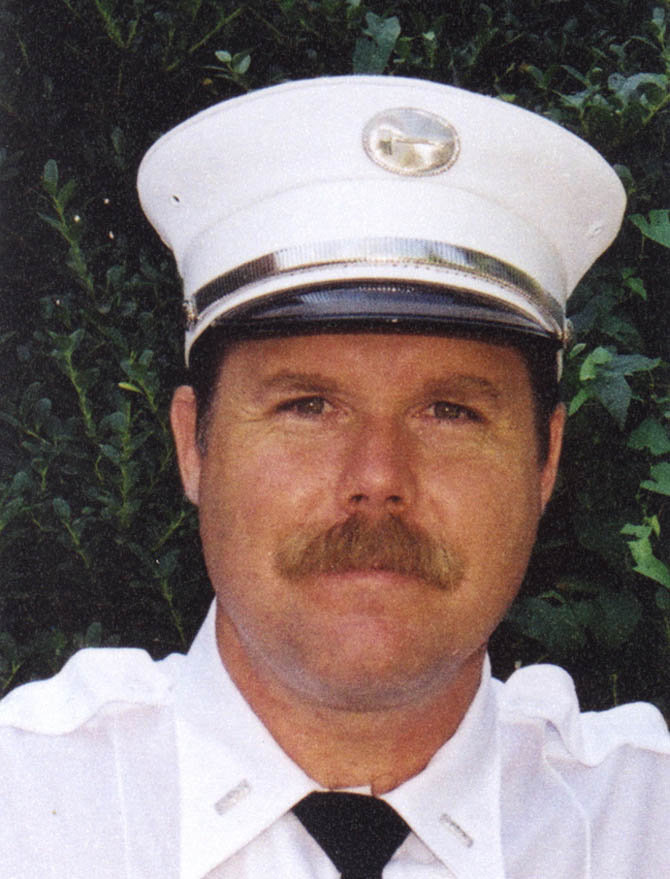 This Firefighter Hero WOD is dedicated to Michael Quilty, FDNY, Ladder 11, who was killed on September 11, 2001.

A fire lieutenant cited for three acts of heroism in his 20-year career with the FDNY, Michael Quilty, 42, a member of Ladder Co. 11, Manhattan, was directing other firefighters on Sept. 11, after Tower 1 was hit by the hijacked airplane. While it is not known which tower he was in, his company's truck was seen outside Tower 1.

He had celebrated his 20th anniversary with the Fire Department a week earlier. Mr. Quilty was born and raised in Sunnyside. After earning an associate's degree in liberal arts from the College of Staten Island, he moved to Arden Heights. Four years later he moved to Port Richmond Center, where he lived briefly before settling in Castleton Corners 16 years ago.

Upon being sworn into the Fire Department on Sept. 5, 1981, he was assigned to a firehouse in Borough Park, Brooklyn, the home of Engine Co. 282 and Ladder Co. 148. He worked there for 18 years.

During his service there he earned two unit citations for meritorious acts and received the Fire Marshals' Benevolent Association Medal in 1997 for personal bravery and initiative in the rescue of a woman from a house fire. Mr. Quilty pulled the unconscious victim from a fire escape and carried her down several flights.

His fellow firefighters from Ladder 148 said they found his "strength and leadership an inspiration to all." Even out of uniform, Mr. Quilty had an instinct for rescue. In July, when he and his son, Daniel, 15, took scuba diving lessons in Florida, he rescued a woman on his first dive after being certified. She panicked and began rapidly ascending, which can cause lung damage and death.

"He knew what risk this was to him and was still willing to do it for someone he knew for 10 minutes," said his older brother, Joseph "Dan" Quilty Jr. Carol Strobel, a good friend, added, "Mike died the way he lived his life -- helping people."

In August 1999, Mr. Quilty was promoted to lieutenant and worked in different firehouses according to need. He was first assigned to department headquarters at Metrotech Center, Brooklyn. In June 2000, he worked in Division 1 in Lower Manhattan. He had been assigned to Ladder Co. 11 in Manhattan for about a year. Growing up on Staten Island, he graduated from St. Teresa's School, Castleton Corners, and Moore Catholic High School.

"He was everything to me. Even though I won't have him here with me and I will miss him every day of my life, I know I will always have his love," said Mrs. Quilty. Mr. Quilty called his wife on the morning of the attack, after Tower 1 was hit, to let her know he'd be going down there.

"At that time we just thought it was an accident," she said. The couple had spent their last evening together, Sept. 10, on a "shopping date" at Costco. "Their relationship was such that a trip to Costco together was like a date," said Joseph Quilty Jr. "He was a happy guy who was devoted to his wife, family, and friends. He was always helping and giving. If anyone was in need, they'd call Mike and he'd gladly come.

"His nephews -- my sons -- admired him for being the person he was," he continued. "He was always the first person to show up at a person's new home or he was always the first one to take time off work so he could help you paint it."