"Meters for Marston"
CrossFit New England Hero WOD
439
35
AMRAP in 20 minutes
1,000 meter Bike
10 Toes-to-Bars
15 Burpees
On a 20-minute clock, complete as many rounds and repetitions as possible (AMRAP) of the prescribed work in the order written.
Score is the total number of rounds and repetitions are completed before the 20-minute clock stops.
Related Collections
About the wod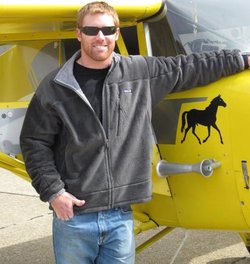 Background: This workout is dedicated to Blake Marston of Concord, New Hampshire who died on January 10, 2015, in DeLand, Florida, during military parachute training.
Marston was assigned to an East-coast based SEAL Team and served in the Navy for six years. Marston completed SEAL Training in 2009. He was a member of CrossFit Rife @crossfitrife.
A GoFundMe fundraiser was created in William's name with proceeds going to The 31Heroes Project @31heroes to help families of fallen soldiers (see also: "31 Heroes" WOD).
The workout was designed by CrossFit New England @cfne (Natick, MA, USA). The workout, traditionally named "Marston", usually includes 1 Deadlift at 405 to start each round.They kept the rep scheme to signify the date of his passing (1.10.15), but change the movement to a 1,000 meter bike erg for all athletes.
See also: "Marston" Hero WOD (same person, different workout)