"Jamie"
OUTAthletics Tribute WOD
3.4K
279
10 Rounds for Time
25 Air Squats
50 Jumping Jacks
25 V-Ups
With a running clock, as fast as possible perform the prescribed work in the order written for 10 rounds.
Score is the time on the clock when the last round of V-Ups is completed.
Scaling
10 Rounds for Time
25 Air Squats
50 Jumping Jacks
25 Sit-Ups
Related Collections
About the wod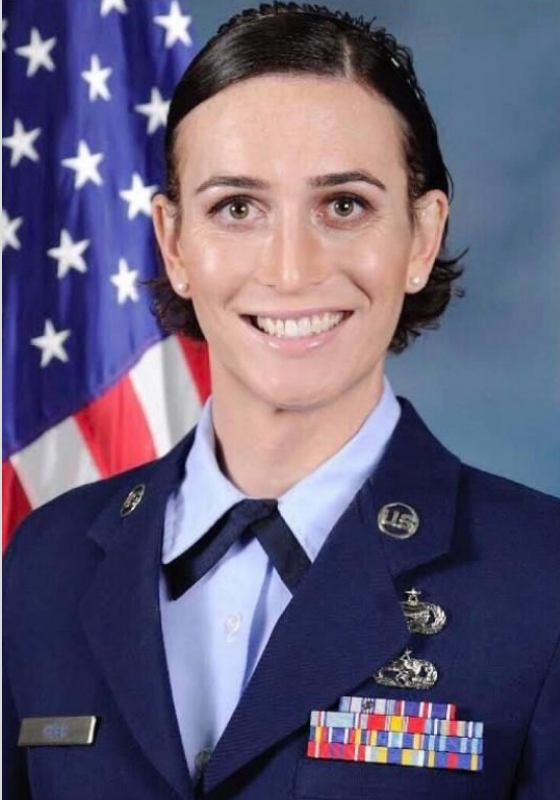 Background: This tribute workout is dedicated to Jamie Hash, an active duty Air Force Technical Sergeant, stationed at Royal Air Force Lakenheath, United Kingdom, where she is a Manpower Analyst and the Non-Commissioned Officer (NCO) in charge of Mission Requirements.
At Joint Base San Antonio (JBSA) she completed her Masters of Science in Organizational Performance Improvement with a 4.0 GPA. It was at JBSA where Hash became one of the first openly-serving transgender military members once the original transgender service ban was lifted in 2016.
She worked with the Air Force Medical Multi-Disciplinary Team to help streamline process management for transgender Airmen and she worked with Air Force Public Affairs to help spread awareness during the announcement and implementation of the most recent ban on transgender military service. ⁠
Some of her numerous awards include the Defense Meritorious Service Medal, Air Force Achievement Medal (two awards), Humanitarian Service Medal, and various other decorations. ⁠
In 2017, she received the JBSA Military Volunteer of the Year Award for her service in the local military and civilian community which involved working with several LGBTQ+ organizations. ⁠
Throughout her career, she has amassed numerous other quarterly and annual awards. Hash also has been selected for every promotion the first time eligible, and continuously strives to demonstrate why diversity is a force multiplier.
The workout was designed by OUTAthletics @out.athletics (formerly OUTWOD) as part of the OUTMemorial fundraising campaign.⁠
See also: "Jamie" Hero WOD (different person, different workout)