"Full Body #24"
NCFit Full Body WOD #24
749
25
Three 6-minute AMRAPs in 20 minutes
From 0:00-6:00, AMRAP of:
10 Dumbbell Bent Over Rows (50/35 lb)
10 Dumbbell Ground-to-Overheads (50/35 lb)
10 Up-Downs + Mountain Climbers
Rest 1 minute
From 7:00-13:00, AMRAP of:
8 Dumbbell Bent Over Rows (50/35 lb)
8 Dumbbell Ground-to-Overheads (50/35 lb)
10 Up-Downs + Mountain Climbers
Rest 1 minute
From 14:00-20:00, AMRAP of:
6 Dumbbell Bent Over Rows (50/35 lb)
6 Dumbbell Ground-to-Overheads (50/35 lb)
10 Up-Downs + Mountain Climbers
On a 20-minute clock, complete 3 rounds of 6-minute AMRAPs with 1-minute rest in between.
Score is the total number of repetitions completed before the 20-minute clock stops.
Related Collections
About the wod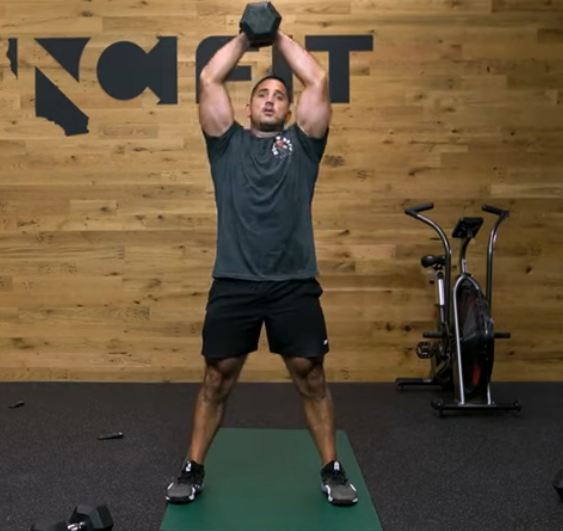 Background: "Full Body #24" is one of the full-body workouts performed in a follow-along video by CrossFit Games veteran, Jason Khalipa @jasonkhalipa on his Youtube channel.