"Double DT"
2016 CrossFit Games Workout #7
64.9K
732
10 Rounds For Time
12 Deadlifts (155/105 lb)
9 Hang Power Cleans (155/105 lb)
6 Push Jerks (155/105 lb)
With a running clock, as fast as possible perform the prescribed work in the order written for 10 rounds.
Score is the time on the clock when the last round of Push Jerks is completed.
Related Collections
About the wod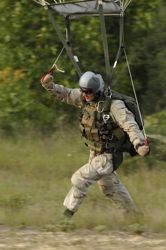 Background: In the 2016 CrossFit Games, "Double DT" was programmed as a Friday night workout – a variation of the CrossFit Hero WOD "DT," created in honor of USAF SSgt Timothy P. Davis.
In the 2015 CrossFit Games, Friday's programming was put to a vote on Twitter. Fans got to choose between "Heavy DT" and "Double DT" — heavy won that year.
With "Murph" in the morning and "Double DT" at night on July 22, 2016 it was Hero Friday at the 2016 CrossFit Games.