"Dennis O'Berg"
555 Fitness Hero WOD
3.0K
175
EMOM in 14 minutes
Odd Minutes:
15 Kettlebell Swings (24/16 kg)
Even Minutes:
10 Deadlifts (275/205 lb)
Related Collections
About the wod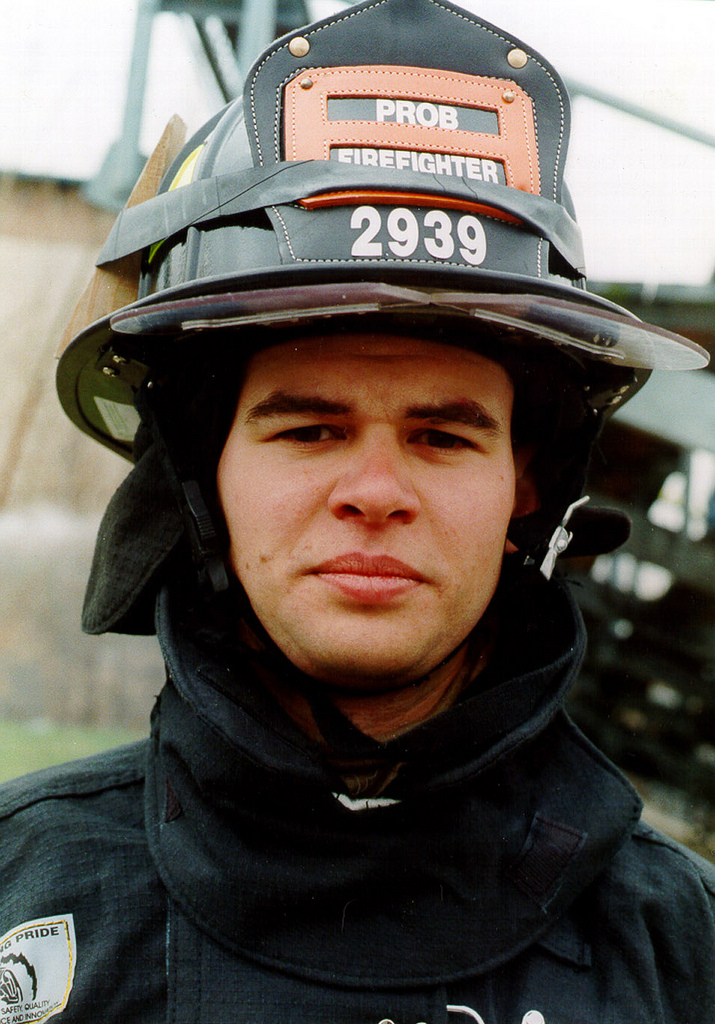 This Firefighter Hero WOD is dedicated to Dennis O'Berg, FDNY, Ladder 105, who was killed on September 11, 2001.

Dennis Patrick O'Berg, 28, of Babylon Village, had been a firefighter for less than six months before 9/11. He joined Ladder 105 in Park Slope after abandoning a career in accounting. He was last seen in the lobby of the south tower when the building collapsed, his family said. His remains were never found.

Dennis O'Berg and his wife, Christine, were newlyweds who wanted to start a family, but his job as an accountant at Ernst & Young demanded long hours. So, he quit. He became a firefighter, a job that offered more flexible hours, his wife said. O'Berg wanted to be home for his children like his father, also a firefighter, had been when he and his sister were growing up in Dyker Heights, Brooklyn.

"He was my best friend. All the plans had been made," said his wife as she sobbed. "It felt like someone took a vase, shattered it, and gave it back to me with glue, and said, 'Put it back together.' Ten years later, I still miss him every day."

About three years after O'Berg was killed, his wife remarried and took her new husband's name. Although she is now Christine Connolly, memories of O'Berg occupy a part of her life as well as the lives of her new husband and their two children.

A picture of O'Berg graces every room in the Connolly house in Dix Hills. The Connolly children, a 6-year-old boy and a 3-year-old girl, hear stories about O'Berg, his kindness and his love of life.

"He was such a wonderful person and he was such a big part of me," said Connolly, now 38. "We all say we will never forget, but we need to realize that it's an active thing to remember him. And, that his time here mattered." The Connolly children have learned that O'Berg was a lifeguard. He was funny. He loved to play golf. And, he was, a true gentleman. When O'Berg worked late at the accounting firm in Manhattan, he would walk the female secretaries to the subways or see them into a taxi. "Sometimes he would get in trouble for holding the door for the women," his wife said. "But he said, 'I would hold the door for anyone.' "