"Brian Bilcher"
555 Fitness Hero WOD
1.8K
78
For Time
9 Cleans (185/135 lb)
21 Handstand Push-Ups
7 Cleans (185/135 lb)
15 Handstand Push-Ups
5 Cleans (185/135 lb)
9 Handstand Push-Ups
With a running clock, as fast as possible perform the prescribed work in the order written.
Score is the time on the clock when the last repetition of handstand push-ups is completed.
Related Collections
About the wod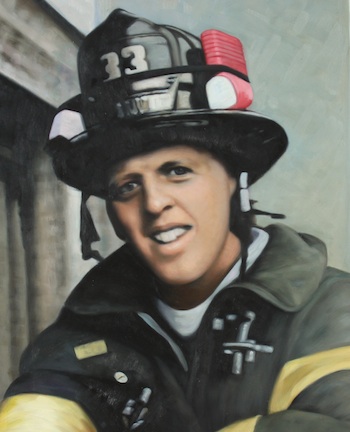 This Firefighter Hero WOD is dedicated to Brian Bilcher, FDNY, Squad 1, who was killed on September 11, 2001. The strapping 38-year- old, dubbed "Tugboat" because of his girth, also was known as "the glue that held us all together," said one of his grieving pals at Engine 33, Squad 1. Bilcher was "a strong man and a good man" - whether he was handing out food and money to the homeless, pulling practical jokes, riding his motorcycle or playing guard on the FDNY football team.