"Brett Forte"
Iron Monger Barbell Hero WOD
1.7K
22
For Time (with a Partner)
400 meter Run (together)
Then, 4 Rounds of:
40 Medicine Ball Lunges (9/6 kg)
14 Devils Presses (20/15 kg)
70 Hang Power Cleans (40/27 kg)
41 Strict Presses (40/27 kg)
400 meter Run (together)
Only one partner may work at a time during the 4 rounds of movements. Partners perform the runs together.
About the wod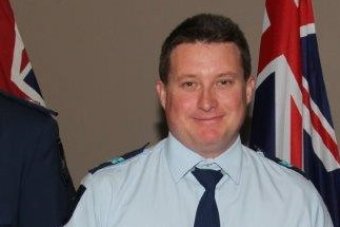 Background:
This workout was created to honor Senior Constable Brett Forte of the Queensland (Australia) police who was shot and killed in the line of duty on May 29, 2017 while
attempting
to initiate a traffic stop on a known violent felon.
We first found this hero WOD posted on the Instagram of Iron Monger Barbell
@ironmongerbarbell
(North Ipswich, Australia) on June 10, 2018. We later determined that the workout was created by owner and head coach Dean Goldstein
@dean.goldstein
(former NT police), who told us that a number of Iron Monger's members were actively serving officers and that the rep scheme was programmed around Brett's badge number.
Dean also noted that he programmed movements that Brett and his wife were known to enjoy.