by
Shaun Spencer
"Beach Day Pump"
Coach Creation WOD
3.6K
185
4 Rounds in 20 minutes
Minute 1:
45 seconds Seated Strict Presses (20/14 lb)
15 seconds Rest
Minute 2:
45 seconds Sit-Ups to Push Presses (20/14 lb)
15 seconds Rest
Minute 3:
45 seconds Bent Over Rows (20/14 lb)
15 seconds Rest
Minute 4:
45 seconds Push-Ups
15 seconds Rest
Minute 5:
45 seconds Mountain Climbers
15 seconds Rest
Repeat 4 times
On a 20-minute clock (or using a 45 seconds on, 15 seconds off Tabata-style timer if you have one) perform as many repetitions as possible of the prescribed workout for 45 seconds and rest 15 seconds. Athlete will perform five different movements every minute for 4 rounds. Use a Medicine Ball or any available weighted object.
Score is the total repetitions completed before the 20-minute clock stops.
Tips and Strategy
Try and keep consistent with reps for the 4 rounds. Athlete's numbers shouldn't go from 25 Seated Strict Presses in the first round to 10 Seated Strict Presses in the last round.
Related Collections
About the wod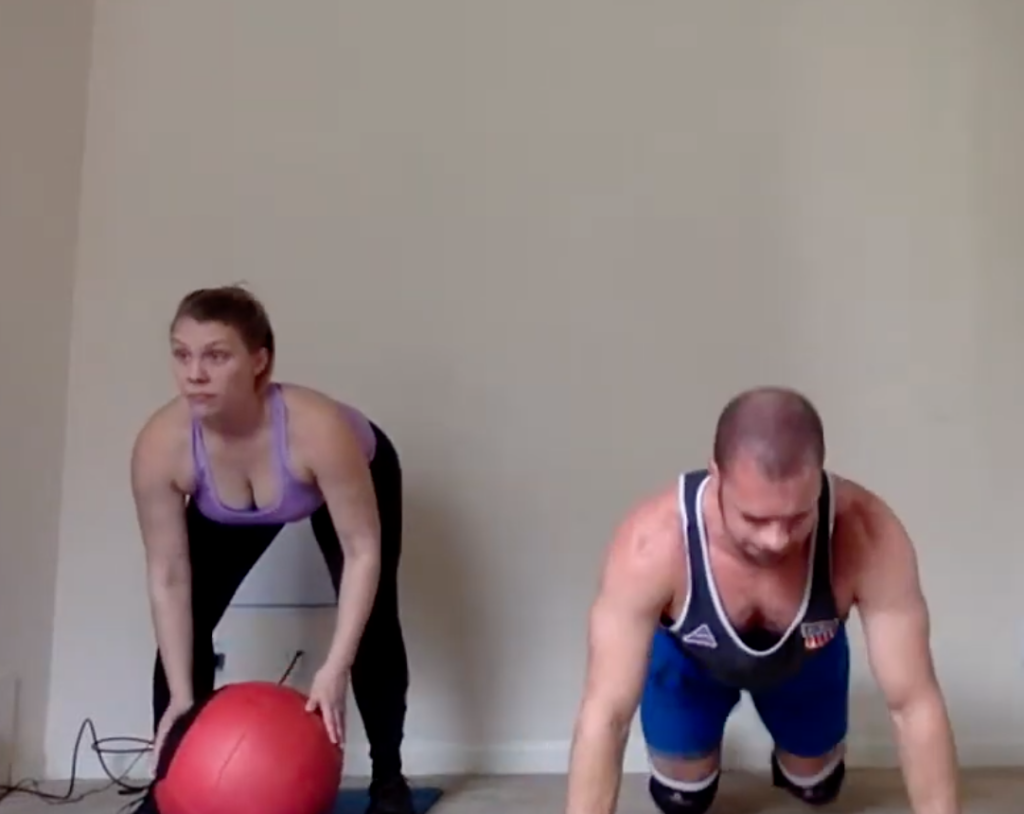 Background: Wanted to create a workout that can be done at home with little equipment, hoping to promote "Stay at Home, social distancing. Also wanted it to be more of upper body and abs workout giving the legs a rest. As it works a lot of the beach body muscles I thought it might be fun to call it Beach Day Pump, giving people a little optimism about the future. Who doesn't like thinking about beach season especially when stuck inside.