"Badger"
CrossFit Hero WOD
34.5K
426
3 Round For Time
30 Squat Cleans (95/65 lb)
30 Pull-Ups
800 meter Run
With a running clock, as fast as possible complete the prescribed work in the order written for 3 rounds.
Score is the time on the clock when the last round of the 800 meter Run is completed.
Related Collections
About the wod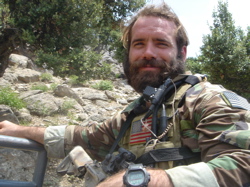 Background: In honor of Navy Chief Petty Officer Mark Carter, 27, of Virginia Beach, VA who was killed in Iraq on 11 December 2007.
The "Badger" Hero WOD was first posted on the CrossFit Main Site as the workout of the day for Wednesday, December 19, 2007 (071219).
See also: "Honey Badger" Hero WOD (same person, different workout)