"Angel Juarbe Jr."
555 Fitness Hero WOD
3.0K
82
EMOM for 10 minutes
3 Deadlifts (65% of max rep)
Max Burpees
Remainder time of each minute is max burpees. Score would be the total number of burpees throughout all 10 rounds.
Related Collections
About the wod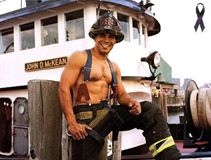 This Firefighter Hero WOD is dedicated to Angel Juarbe, Jr., FDNY, Ladder 12 who was killed on September 11, 2001.
A Bronx native, Juarbe had been working at Ladder 12 for eight years and had just finished his shift when the Sept. 11 call came in. Once they reported to the WTC, Juarbe and his colleagues were sent to search and evacuate the Marriott Hotel from the 14th floor up. When they hit the 19th floor, the South Tower fell causing complete catastrophe and a bomb-like aftermath. The team realized they needed to get out fast. They dropped all of their equipment and tools so that they could evacuate the building faster. They made it down to the 4th floor where they ran out of stairs. Part of the stairwell had collapsed. The stranded rescuers quickly realized they would need their tools after all. The only way out was to rappel down the ravaged stairwell using roof rope. Someone would have to go up and retrieve it. Angel and a Lieutenant in his company were quick to volunteer.
As the two brave men began the long trek back up the stories of the hotel, they came into contact with another firefighter who was in trouble. Angel radioed back to the stranded men on the 4th floor that there was a firefighter who needed assistance. At this point, the unimaginable happened. The World Trade Center's north tower collapsed. This was at 10:28 AM. Amazingly, the firefighters stranded in the 4th-floor stairwell all survived. Angel Juarbe and the two other rescuers from Ladder 12 did not.